I'm trying to make my blog more... full. More than just writing reviews. And this is my first attempt on writing a post about new releases.
July 2016 is full of new books I anticipated.
So, the first book I anticipated this month is
Pennies by Pepper Winters
. Usually she writes something dark, erotic, and psychological. It's the first book of her newest series,
Dollars
, and releases on July 20th, 2016.
This month
Nalini Singh
releases her new Rock Kiss book,
Rock Wedding
. It's book 4. I regretted that I haven't read book 2 and 3 *shakes my head* It releases on July 19, 2016.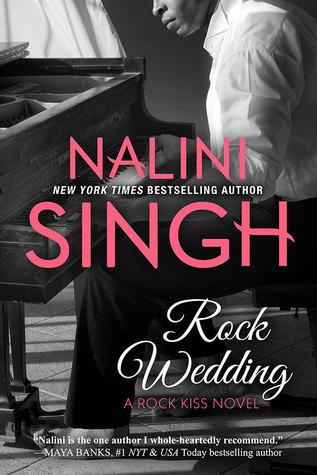 Oh hey,
Harry Potter and The Cursed Child
is relased on July 31th. Hmmm. I haven't finished book 4 yet. And I don't know if I'm as emotionally invested with Harry as my other Potterhead friends.
Lauren Blakely
also releases her newest series,
Jewel
. The first book,
The Sapphire Affair
, comes out on July 12th. It's a romantic suspense, I guess. They
are
trying to uncover a criminal activity.
Check out
Jennifer L. Armentrout
's book 2 in
The Wicked Saga
,
Torn
. You can enjoy the book in July 19th. It's a paranormal romance, and sets in New Orleans.
Other new releases this month:
And many more I can't write right now because I'm in a rush. I might write more and edit this post. Well, this also serves as a reminder for me.
Just think, your holiday won't be so boring isn't it? So many movies, so many books to enjoy. Next week I'm heading back to my Gran's place in southern part of Java, for a week. Celebrating Eid Mubarrak with my family. I'm going to be armed with books and animes, because to be honest, getting internet connection there is kind of a crapshoot. I might get them, or I might not.